More Kitchen Images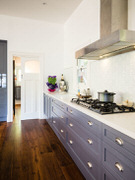 Pennington Cabinets
205 Hoyt Brownie Road
Clanton, AL 35045
Phone: (205) 280-1177
Cabinet makers & trim carpenters.
At Pennington Cabinets, we are a supplier of made to order cabinets. We also specialize in anything wood. Our cabinet lines are from upper end custom to stock cabinets
Count on Pennington Cabinets for custom made granite and quartz countertops for your kitchen and bathroom. Serving Clanton, Alabama and the surrounding areas.