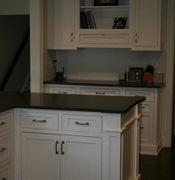 M & D Builders
Mike Messiha
Princeton, OH
Phone: 9055930909
E-Mail: mmessiha@mdbuildings.ca
M & D Builders is committed to total customer satisfaction and will provide the highest quality services in the market place, on schedule, and in a safe work environment the first time, every time
We are experienced in all aspects of commercial & residential construction. This includes new construction, remodeling, renovations and additions.
Our skills and reputation for innovative craftsmanship ensures that you get the best value for your money. Diligent management, proactive communication, and expert scheduling see that your project is completed on time and within budget.
We are proactive in finding solutions for our clients that best achieve their goals. Lasting relationships are the lifeblood of our business. We believe we are hired for a reason, to look after the project, and that commitment to the client allows them to look after what they know best with the least amount of disruption to their business. We know that our commitment has truly been recognized when we are called back for that second, third, fourth… project.
We offer a complete package of drawings to get your building permits and a full range in the construction industry as a general contracting company. Servicing throughout the GTA, we offer competitive rates, great experience, quality, and professional workmanship.
This level of quality is ensured by our company policy that requires all work to be carried out by highly trained professionals who closely follow Architectural Specifications and use material supplied by only the most reputable manufacturers in the industry. The outcome is countless projects completed on time and within budget.