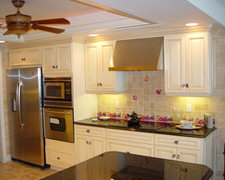 Dayton Cabinets Ltd
26 Martin Drive
Gallipolis, OH 45631
Phone: (740) 446-9011
Dayton Cabinets Ltd specializes in the installation of kitchen cabinet doors and refinishing (refacing) the outside of existing cabinets. We can also add new drawers, moldings and more. All this is done within 2-3 days and at a cost of 40% less of a new kitchen.