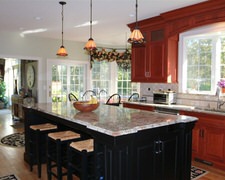 A M Custom Built Kitchen Cabinet Manufacturing Limited, Anthony Mastrangeli – President & Board Member
1265 Upper James St
Hamilton, ON L9C 3B3
Phone: (905) 389-9215
Many years of hands-on experience as a kitchen contractor. We help from start to finish: planning, designing, installation, plumbing. Smart and creative customization for difficult kitchens – your regular stuff may look like high-end kitchen. Quality work on a budget.