More Kitchen Images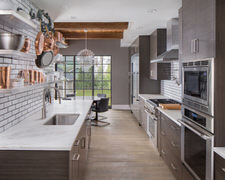 Santa Fe Custom Cabinets L L C
4901 East Sunrise Drive Apartment 132
Tucson, AZ 85718
Phone: (520) 304-5786
Our experience lets us be more than just box-makers. We can truly do virtually any custom cabinetry, the only limit is your imagination!
Custom designed to your lifestyle.
Santa Fe Custom Cabinets L L C manufactures high end, custom made solid wood cabinet doors and dovetail drawers for residential kitchens, vanities, and closets.