More Kitchen Images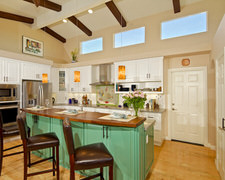 Craftsman Specialty Products
7520 Macdonald Road
Delta, BC V4G 1N2
Phone: 604-940-8879
Fax: 604-940-8336
Kitchen cabinets, vanities, bar, custom furniture (entertainment units) appliances, sinks and faucets.
Home cabinetry design, creation, and installation.
At Craftsman Specialty Products we have established a reputation for quality, workmanship, and excellence in service. We value our customers' vision and strive for perfection in providing you with professional, cost-efficient, and worry-free services. Whether you're looking to update a small condo space or build your ideal home, our team will ensure you are satisfied with your investment.