More Kitchen Images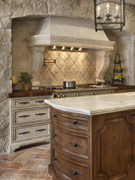 G T W Enterprises Ltd, Glen Wright
11560 Voyageur Way Unit 1
Richmond, BC V6X 3E1
Phone: (604) 270-1374
G T W Enterprises Ltd manufactures affordable custom cabinets for every room in the home.
Call us today at (604) 270-1374 for a free quote!
G T W Enterprises Ltd is a full service solution for kitchen and bathroom renovations. From kitchen, bedroom, office, and bathroom design, manufacturing and installing custom cabinets and millwork, to professional cabinet installation and project management, We pride ourself on our ability to customize and implement fresh and contemporary designs that you will be 100% satisfied with.