More Kitchen Images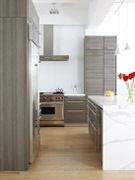 Bobs Custom Cabinets
1026 Viaduct Prado
Fallbrook, CA 92028
Phone: (760) 451-0590
Bobs Custom Cabinets has been in business for over 20 years. We are licensed, bonded and insured.
All wood Cabinets, Solid Surface & Stone Countertops, and Stainless Sinks. In-Stock in Fallbrook, California.
At Bobs Custom Cabinets, we believe that our greatest asset is our customers. That's why we always strive to ensure every one of our customers is totally satisfied with the experience of creating and designing custom kitchen cabinets.