More Kitchen Images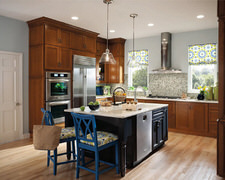 Silici Cabinets
6672 Oak Ridge Circle South
El Dorado, CA 95623
Phone: (530) 903-0553
Custom cabinet manufacturing, custom cabinet doors, entertainment centers, closet cabinets.
Visit our showroom in El Dorado, California to see some of the great work we can do.
With our personalized customer service, we will construct or remodel the bathroom of your dreams. We also offer complete kitchen services, including planning and remodeling. Call Silici Cabinets today at (530) 903-0553 for your free estimates.