More Kitchen Images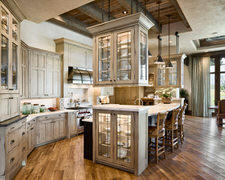 Forest Remodeling
122 Hampden Road
Somers, CT 6071
Phone: (860) 749-7483
Manufacturers of wood Kitchen cabinets.
Your kitchen should be designed around who you are.
Kitchen cabinets and vanities.
Our warehouse is filled with vast inventory eliminating material order wait times, and we have a showcase of several design samples to choose from. Whether you are a home owner looking to remodel your kitchen, building a new home, a commercial business, or a contractor looking to outsource part of a job we can do the job.