More Kitchen Images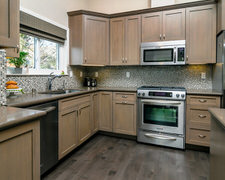 Camino Cabinet Corp Inc
450 Sw 63Rd Court
Miami, FL 33144
Phone: (305) 262-5406
custom cabinets, custom displays
Design, manufacture, distribute and install residential and commerical cabinets and countertops.
High Quality custom cabinet shop
Camino Cabinet Corp Inc specializes in design, construction and installation of custom cabinetry. We build exquisite cabinetry for any room in your home: kitchen, bath, home office, library, bedroom, family room, home theater and more.