More Kitchen Images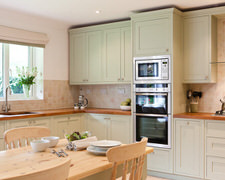 Cj Custom Cabinetry
7712 Geneva Lane
Sarasota, FL 34243
Phone: (941) 544-9599
Kitchen, bath, and office cabinet manufacturer.
Custom cabinet and casework shop offering frameless, inset and overlay style cabinetry since 1958. Installation services offered.
Cj Custom Cabinetry is a licensed and insured company that is proud to serve the Florida region doing Custom Carpentry and Renovations. It is our goal to provide a high quality product from concept to completion all while maintaining a high standard of customer satisfaction.