More Kitchen Images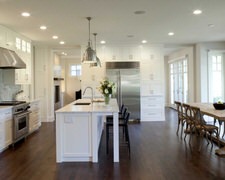 Finishing Guy Inc
150 Toney Penna Drive # C
Jupiter, FL 33458
Phone: (561) 723-9226
Modular kitchen cabinets and post formed counter tops.
Located in Jupiter, Florida, serving your cabinet needs locally. New homes or remodels. Refurbishing and repairing
We conduct a comprehensive site measurement to ensure that all of the cabinetry fits exactly as it should, without the need for useless spacers and fillers. We believe that after-installation service and support is just as important as before installation.