More Kitchen Images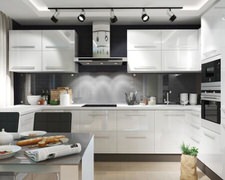 Kitchen And Bath Art
Cesar Perez
459 NE 167 St
North Miami Beach, FL 33162
Phone: 3056995632
E-Mail: info@kitchenandbathart.com
KITCHEN AND BATH ART
Are and industry specialized in Kitchens, Cabinets, Closets, and everything that every home needs to be a better place.
We offer excellent prices by manufacturing and installing Counter Top Granite, Quartz or Marble.
We are committed to providing the best quality in all our products and excellent service to all our customers from the beginning to the end of our work.
Remember, the kitchen is the heart of your house, we make it comfortable for the whole family.
Kitchen Cabinets also Vanity and Counter Manufacture and Installation. For a Beautiful Kitchen or Vanity Countertop, Cabinets, Fine Woodwork, BackSplash. Everything you need to have a spectacular space in your home.