More Kitchen Images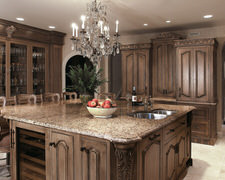 Progressive Cabinetry
6404 Manatee Avenue West
Bradenton, FL 34209
Phone: (941) 761-1900
Count on Progressive Cabinetry for custom made granite and quartz countertops for your kitchen and bathroom. Serving Bradenton, Florida and the surrounding areas.
Manufacturers Plastics Plumbing Fixtures
We conduct a comprehensive site measurement to ensure that all of the cabinetry fits exactly as it should, without the need for useless spacers and fillers. We believe that after-installation service and support is just as important as before installation.