More Kitchen Images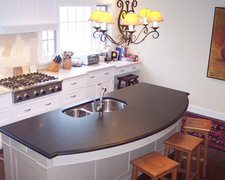 Statewide Cabinetry
Maureen Woods
1759 SW 18th Street
Williston, FL 32696
Phone: 3525290093
E-Mail: cabs@scicabinets.com
Designed With Passion
Welcome to Statewide Cabinetry & Installation Inc. We're glad you are here. It means you are tired of the run around from the "big box" guys and are ready for some serious answers.
At Statewide Cabinetry we have over 30 years in the cabinetry business so we know what will & will not work and we weren't working in the paint department last week. We utilize some of today's top technology for designing your cabinetry and providing you with working drawings full of detail.