More Kitchen Images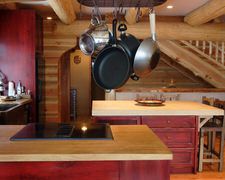 Top Drawer Cabinetry
202 East Krack St
Forrest, IL 61741
Top Drawer Cabinetry manufactures customed cabinets at Low prices. Let us build your idea. Contact us today at for a FREE estimate.
Household cabinets, windows, doors.
Our company is mainly in the business of mid- to high-end renovations. We help our clients add value to their beautiful properties while aiming to exceed the high standards of our clientele.