More Kitchen Images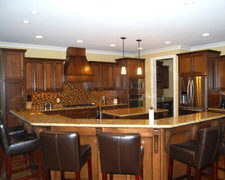 Sugar Creek Cabinet And Sign Company LLC
217 East Canal St
Peru, IN 46970
Wood mouldings and components.
Custom Cabinetry for Residencial and commercial aplicationsFull service shop from Design and lay-out, fabrication and installation.
Our exceptional finishes will provide many years of quality and enjoyment. Sugar Creek Cabinet And Sign Company LLC offer's a wide variety of high quality stains as well as offering specialty finishes such as glazing, chalking, distressing, sand throughs and antiquing.