More Kitchen Images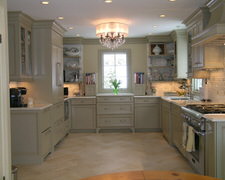 Kennys Custom Cabinets
4205 State Route 1748 West
Mayfield, KY 42066
Phone: (270) 623-8061
Kennys Custom Cabinets is an architectural woodwork & cabinetry company servicing the commercial, hospitality, institutional & residential industry all across North America.
Manufacturers Wood Kitchen
Big kitchen design ideas can happen in the smallest of kitchens. Whether it's for your new design or renovation, Kennys Custom Cabinets will create a space you'll love.