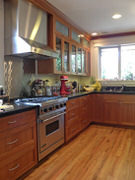 Terrene of Acton
107 Great Rd
Acton, MA 1720
Phone: (978) 263-8311
Terrene of Acton is your One stop shop for your complete kitchen or bath renovation.
Manufacturers Wood Kitchen Cabinats
From concept to completion, our expert designers work closely with you to create the space that works for you- whatever your lifestyle whatever your budget! Please visit our showroom or give us a call at (978) 263-8311 to get your dream project started.