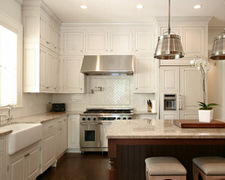 Apogee Marble Inc
E12245 Grasslane Rd
Fall Creek, WI 54742
Phone: (715) 877-1661
Apogee Marble Inc specializes in the installation of kitchen cabinet doors and refinishing (refacing) the outside of existing cabinets. We can also add new drawers, moldings and more. All this is done within 2-3 days and at a cost of 40% less of a new kitchen.