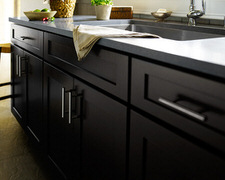 Strohbeck Cabinet Install
4339 Country View Drive
Floyds Knobs, IN 47119
Phone: (812) 923-5013
Strohbeck Cabinet Install manufactures and installs cabinets and countertops for the multifamily construction industry.
We are committed in providing our customers the best overall solution that meets their needs and budget. We are proud to be one of Indiana's largest cabinet manufacturers and we offer a lifetime warranty and stand behind our outstanding craftsmanship and quality materials.