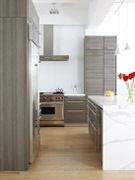 3105-3473 Quebec Inc, Claude Pepin – President & Board Member
Cuisi Top
1150 3E Av
Grand-Mere, QC G9T 7A5
Phone: (819) 538-2046
Specialize in custom kitchen and bath cabinets and re-facing. Also offer a line of affordable Pre-Fab cabinetry.
3105-3473 Quebec Inc, Customized To The Highest Standards, Exactly How You Imagined It.
Kitchen cabinets, beds, vanities.