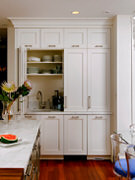 West Summit Cabinetry
11742 Mccourtney Road
Grass Valley, CA 95949
Phone: (530) 271-2036
We locally manufacture beautiful custom cabinetry for your entire home.
West Summit Cabinetry is focused on delivering high-quality, beautiful cabinetry that enhances the heart and soul of the home. Located in Grass Valley, California, call us today!