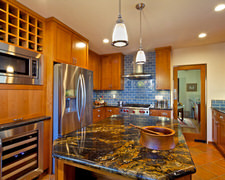 Odocharty Cabinetry And M
102 Private Road 5824A
Groesbeck, TX 76642
Phone: (254) 729-3228
Odocharty Cabinetry And M is a cabinet company located in Groesbeck, Texas and has been servicing the surrounding areas for many years. We specialize in all types of cabinetry.
Here at Odocharty Cabinetry And M, we manufacture and install fine cabinetry and Corian products. We specialize in creating the perfect look for you, our clients, by assisting them in generating the look that will keep your clients coming back.