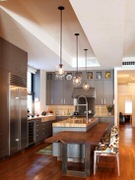 Lile Custom Cabinets
756 Crail Hope Road
Hardyville, KY 42746
Phone: (270) 565-4017
Lile Custom Cabinets is an architectural woodworking company specializing in the design and manufacture of European-style cabinets and custom furniture.
Lile Custom Cabinets is a company that provides spectacular custom-made kitchens, closets, and wall-units. Creating the best products available.