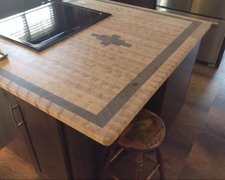 Harlan Cabinets Inc
12707 Spencerville Road
Harlan, IN 46743
Phone: (260) 657-5151
Harlan Cabinets Inc is a Harlan, Indiana based designer and manufacturer of custom kitchen cabinets.
Harlan Cabinets Inc is a contemporary furniture manufacturer for 15 years in Harlan, Indiana. Our European style furnitures are design with the American way of life in mind. Quality, style and comfort are the words to describe our products. We manufacture bar stools, bedroom and home entertainment units.