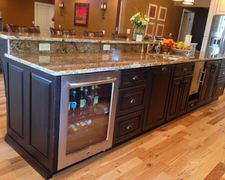 Packard Mill Works
28 Ashcroft Farm Road
Harpswell, ME 4079
Phone: (207) 729-6357
Packard Mill Works is a full service kitchen cabinet maker serves Maine. Our team will turn all your dreams into reality. Thinking ten steps ahead so you dont have to.
Custom cabinet showroom displaying products that we custom build specifically to one's specifications and design.