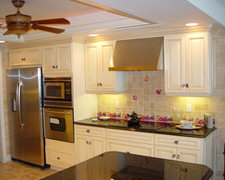 Cabinets By Ace
8475 North Oneida Lake Drive
Harshaw, WI 54529
Phone: (715) 282-5956
Cabinets By Ace Custom Kitchens – Kitchen and vanity design for your house, home or cottage. Quality cabinets and vanity's.
Commercial, Residential Architectural Custom Design Woodwork Finish Carpentry & Installation Kitchen Refacing Wood Trim and Moulding. FREE ESTIMATE Call us at (715) 282-5956.