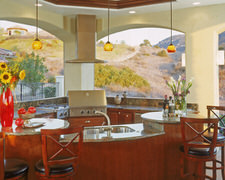 Anderson Cabinet
3225 Thoroughbred Drive
Hermitage, TN 37076
Phone: (615) 872-0765
Anderson Cabinet provides breakrooms, reception areas, solid-surface and laminate countertops, and custom millwork throughout Tennessee.
Here at Anderson Cabinet, we manufacture and install fine cabinetry and Corian products. We specialize in creating the perfect look for you, our clients, by assisting them in generating the look that will keep your clients coming back.