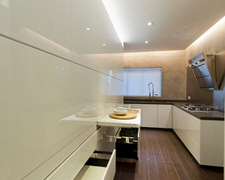 Town & Country
35 Nw 1St Avenue
High Springs, FL 32643
Phone: (386) 454-4833
Design, sales and service of cabinets. One stop shop for cabinets, cabinet hardware and counter tops.
Custom Wood Cabinets
Your family is unique. Special. And your family's home deserves a unique custom kitchen. You deserve it and we are here to make your dream kitchen a reality.