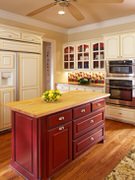 Affordable Cabinet
8 Highcroft Way
Hopkinton, MA 1748
Phone: (508) 435-3671
Affordable Cabinet is a full service store offering conceptual cabinetry design from a large selection of product and complete cabinet installation.
General Ware and Kitchen Ware
We are a custom woodworking cabinet shop, selling our products online since 2001. We welcome custom orders.