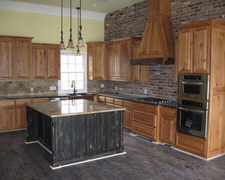 Hammer It Home, Bentley Braun – Proprietor
43117 Heritage Way
Ile Des Chenes, MB R0A 0T0
Phone: (204) 388-5297
Custom cabinets, doors, historic restorations, woodworking.
Custom Cabinets, antique restoration
Based in Ile Des Chenes, Manitoba, we have an extensive offering of different door styles. You may choose from a variety of wood spicies that maple, cherry, oak, hickory as well as clear and rustic alder. Along with these we also offer a complete range of painted, thermofoil, laminate and melamine door styles.