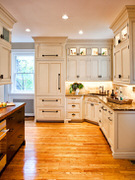 Inwood Cabinet Mfg CO
134 Jefferson St
Inwood, NY 11096
Phone: (516) 239-7773
Inwood Cabinet Mfg CO is a leading installer and provider of custom manufactured kitchen cabinets and countertops.
Our exceptional finishes will provide many years of quality and enjoyment. Inwood Cabinet Mfg CO offer's a wide variety of high quality stains as well as offering specialty finishes such as glazing, chalking, distressing, sand throughs and antiquing.