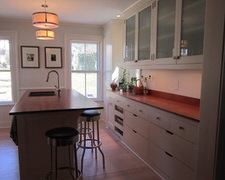 Arrowwood Cabinetry Inc
3201 Skyway Circle South # 104
Irving, TX 75038
Phone: (972) 827-0170
With 15 years of experience in the business, Arrowwood Cabinetry Inc has structured our business to provide you with the kitchen renovations you need, at the time you need and for the cost you need.
At Arrowwood Cabinetry Inc, we specialize in the design and manufacturing of high quality custom kitchen cabinets. With years of industry experience, the latest manufacturing software, tools, and equipment, we're among one of the top kitchen cabinet manufacturers in Texas.