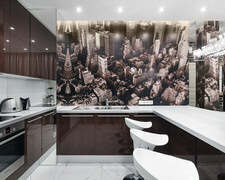 Marks Custom Cabinets
3138 Spooner Quarter Road
Jakin, GA 39861
Phone: (229) 793-2331
Marks Custom Cabinets Specializing in Bathroom Vanities, Mirrors, Shower Enclosures and More.
Marks Custom Cabinets is a licensed and insured company that is proud to serve the Georgia region doing Custom Carpentry and Renovations. It is our goal to provide a high quality product from concept to completion all while maintaining a high standard of customer satisfaction.