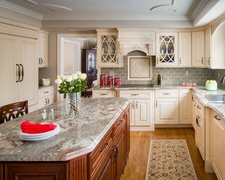 Salter Custom Cabinets
3865 Scotts Plaza Drive
Jay, FL 32565
Our whole approach to designing, building and remodeling is a very personal one. It is quite natural therefore that we should carry this philosophy through into all the services we can offer you. Our expertise is available to you from the beginning to the end of your project.