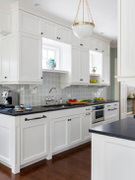 Lwd Cabinet Company
62838 Shifting Sands Trail
Joshua Tree, CA 92252
We offer a complete line of hardwood cabinetry, handrails, fireplace and tub surrounds, mouldings and custom kitchens.
With our personalized customer service, we will construct or remodel the bathroom of your dreams. We also offer complete kitchen services, including planning and remodeling. Call Lwd Cabinet Company today at for your free estimates.