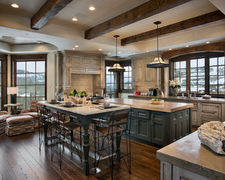 Living Kitchens Ltd, Brian Vermey – President & Board Member
1361 Mcgill Rd Unit 101
Kamloops, BC V2C 6K7
Phone: (250) 372-1846
Manufacture wood kitchen cabinet.
Custom kitchen cabinets
Big kitchen design ideas can happen in the smallest of kitchens. Whether it's for your new design or renovation, Living Kitchens Ltd will create a space you'll love.