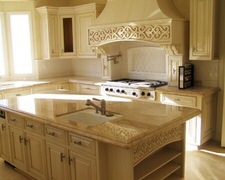 Knoke Cabinetry
910 Mission Road
Kodiak, AK 99615
Phone: (907) 486-4199
Kitchen cabinets, Bath cabinets.
For over 25 years, Knoke Cabinetry has been helping homeowners and contractors create the kitchens and bathrooms of their dreams.
Knoke Cabinetry is an industry leader providing high-quality pre-made cabinetry with impeccable service. We are proud to have served thousands of satisfied clients.