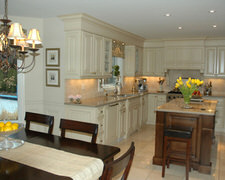 Trinity Cabinets, LLC
Jason Wood
808 Graham Way
Edson, AL 35094
Phone: 205-577-0594
E-Mail: trinitycabinets@gmail.com
Designer and builder of high end custom cabinets and woodwork.
Manufacturers Wood Kitchen Cabinets
Commercial, Residential Architectural Custom Design Woodwork Finish Carpentry & Installation Kitchen Refacing Wood Trim and Moulding. FREE ESTIMATE Call us at (205) 577-0594.