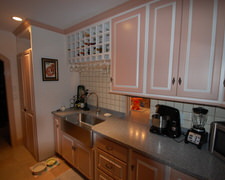 Sandhill Cabinetry
57 Patten Drive
Lincolnville, ME 4849
Phone: (207) 763-4114
Design/Build custom cabinetry to meet/exceed customer expectations. Residential, commercial, office.
Custom Entry doors, Entertainment Centers, Kitchens, Mouldings.
Sandhill Cabinetry is a full service solution for kitchen and bathroom renovations. From kitchen, bedroom, office, and bathroom design, manufacturing and installing custom cabinets and millwork, to professional cabinet installation and project management, We pride ourself on our ability to customize and implement fresh and contemporary designs that you will be 100% satisfied with.