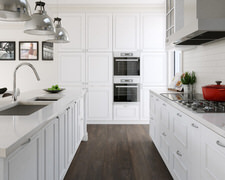 Les Entreprises Amany Inc
8735 Route 150
Losier Settlement, NB E1X 3B6
Phone: 506-395-4605
Fax: 506-393-4446
Meet the cabinetry experts of Les Entreprises Amany Inc! We provide New Brunswick with quality custom kitchens and bathroom cabinets.
All cabinetry products are thoughtfully fashioned to combine functionality, durability, sustainability and design appeal.