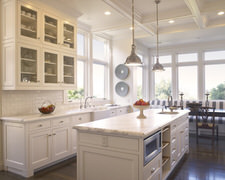 Attinello Furniture & Cabnt
96 Industrial Road
Montauk, NY 11954
Phone: (631) 668-1110
Custom Kitchen Cabinets, and fine cabinetry for the whole home.
Kitchen cabinets / Wall units
Kitchen cabinets, wood mouldings, prefabricated tiles.
Custom cabinetry in Montauk, New York
We sell Kitchen cabinets all wood and fabricate Granite and Marble Countertops in our own shop.