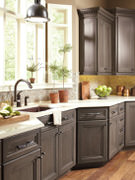 Scott Doherty Inc
5339 County Road 214
New Castle, CO 81647
Phone: (970) 876-5982
Design, sales and service of cabinets. One stop shop for cabinets, cabinet hardware and counter tops.
We are able to provide some of the most competitive prices in the industry by producing our cabinets in our overseas factory.