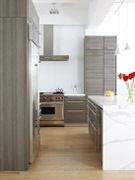 Carol Swedborg Assoc Inc
32 Woodlawn Avenue
Oakdale, NY 11769
Phone: (631) 563-2274
Manufacturing kitchen cabinets and other wood products. Primarily servicing contractors and retailers.
Carol Swedborg Assoc Inc manufactures customed cabinets at Low prices. Let us build your idea. Contact us today at (631) 563-2274 for a FREE estimate.