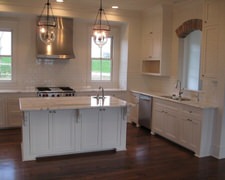 Homesteaders Wood Shop, Onno Roos – Proprietor
Gd Stn Main
Ponoka, AB T4J 1R9
Phone: (403) 783-2549
Designer and builder of high end custom cabinets and woodwork.
Our exceptional finishes will provide many years of quality and enjoyment. Homesteaders Wood Shop offer's a wide variety of high quality stains as well as offering specialty finishes such as glazing, chalking, distressing, sand throughs and antiquing.