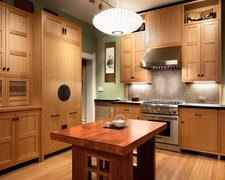 Atelier R M Inc, Robert Marcotte – President & Board Member
1800 Boul St-Alexis
Saint-Maurice, QC G0X 2X0
Phone: (819) 374-4466
Custom Cabinets; For Kitchens, Baths, Closets, E/T Centers, Reface, and Refinishing. over 25 years. experience.
Here at Atelier R M Inc, we manufacture and install fine cabinetry and Corian products. We specialize in creating the perfect look for you, our clients, by assisting them in generating the look that will keep your clients coming back.