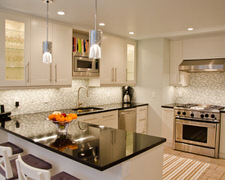 Cuisines Dr, Denis Tourigny – Proprietor
790 Rue Principale
St-Benoit-Labre, QC J0A 1E0
Phone: (819) 353-1812
Design, Supply & Install Custom Kitchens & Cabinetry. Canadian-Made cabinets, as well as Countertops, Hardware, Sinks & Faucets.
Manufacturing of Wood Kitchen Cabinets
Here at Cuisines Dr, we manufacture and install fine cabinetry and Corian products. We specialize in creating the perfect look for you, our clients, by assisting them in generating the look that will keep your clients coming back.