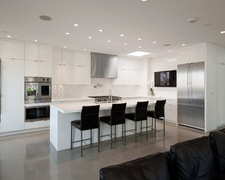 Valley Wood Works
200 Main St
Towanda, PA 18848
Phone: (570) 265-2665
Kitchen cabinets, wood mouldings, prefabricated tiles.
Valley Wood Works is a kitchen and bath design and remodeling company.
Residential and commercial work. We offer the finest in Custom Cabinets, Glass, Hardware, Refacing, Cabinet Doors, Wood moldings, and Color Matching.